Soapbox

Welcome to this space
In this area of the site you will find our catalogue of editorial columns, as well as the latest article from each of our authors. Click on a column's name to see all the articles associated to that column, or on an article's name to read directly the article. Depending on privileges, you can rate each article, select notification options or leave your comments.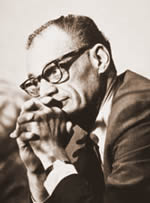 Blog dedicated to Arthur Miller
This column has 2 articles.

Blog about XOOPS CMS
This column has 2 articles.